Northamptonshire Law Society Annual Awards
During September, KidsAid had the pleasure of attending the Northamptonshire Law Society Annual Awards Ceremony.
The team were invited by the President of NLS, Jabeer Miah, who has chosen KidsAid as his Charity because he feels passionate about supporting local children in need. Jabeer recently became a father, which has highlighted the importance of emotional development and providing a safe space for children going through difficulties.
During the evening, KidsAid shared a presentation to highlight the importance of our work in providing creative psychotherapies for children, young people and families who have suffered trauma. The team also discussed ways in which law firms and solicitors can get involved with our vital work.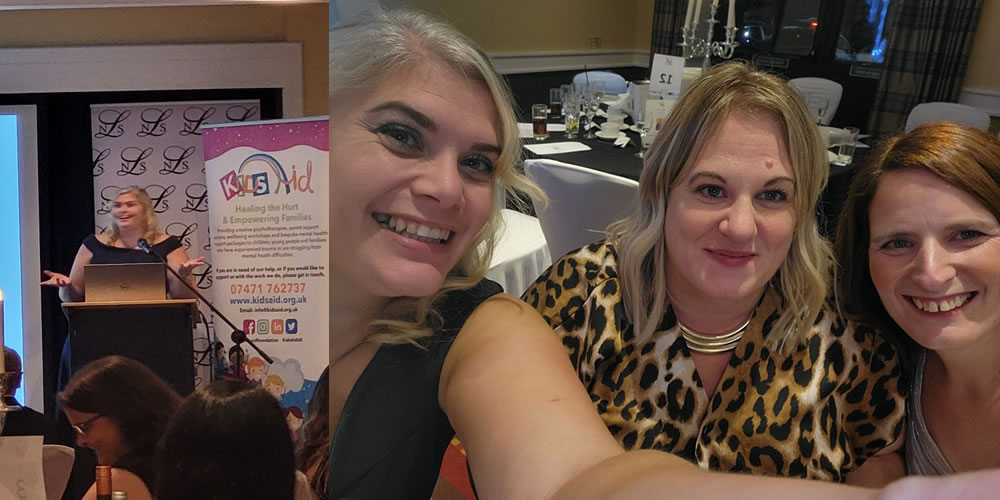 During the evening KidsAid signed up six supporters to complete abseils down the Northampton Lift Tower on Saturday 29th October 2022. We also raised an incredible £382.50!
Thank you to everyone at Northamptonshire Law Society for your kindness and support. We are so grateful!
KidsAid had an amazing evening! A lovely welcome, great food, and amazing company! Thank you, Jabeer, and to everyone else involved!
---