The Rust Bucket Rally: Revving Up to Support KidsAid!

The Rust Bucket Rally takes part over 4 days and 3 nights and covers some of the most exhilarating driving roads Europe has to offer, all in a car worth no more than £500.
In July 2023, The Rust Bucket Rally set out on an unforgettable journey for KidsAid, through some of Europe's most captivating driving roads, including Stuttgart, Lake Como, and Cologne.
While the picturesque landscapes and thrilling road experiences were all part of the adventure, what truly set this rally apart was their dedication to making a positive impact.
The 'Rustbucketers' efforts were nothing short of commendable, and by the end of their journey, they successfully raised an impressive £22,000 for KidsAid.
This generous donation will undoubtedly go a long way in providing support for children, young people and parents suffering from trauma.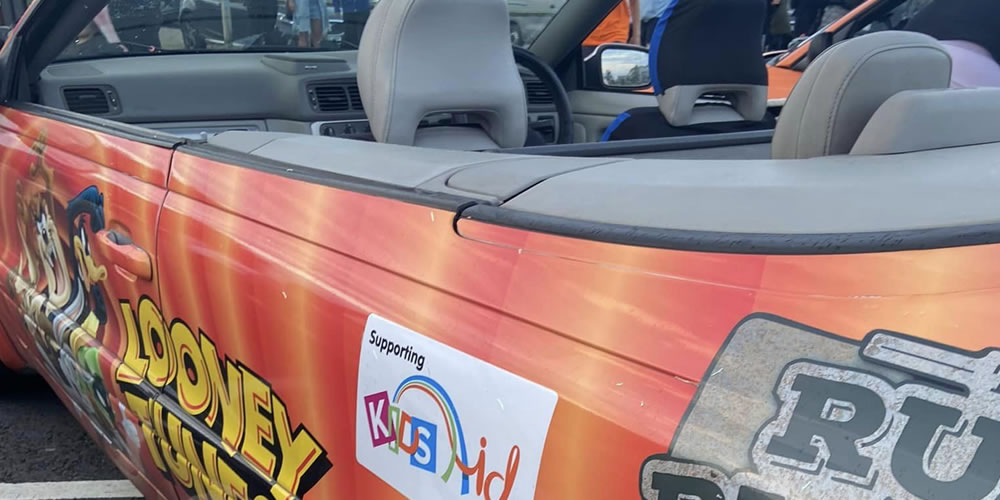 We extend our heartfelt thanks to The Rust Bucket Rally team for their exceptional commitment to KidsAid.
Their journey is an inspiring example of what can be achieved when people come together for a meaningful purpose. We wish them the very best in all their future endeavours.
---